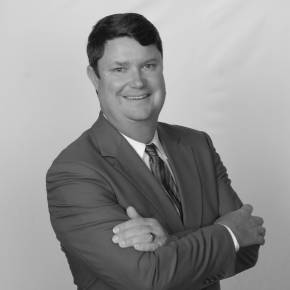 David Ruyle - Lead Attorney
Have you been accused of a domestic violence crime in San Diego or elsewhere in Southern California? Or do you suspect you may soon have such a charge filed against you? Where do you turn? The feeling of vulnerability can be overwhelming, and if you fail to get the help of an experienced domestic violence defense lawyer, your chances of winning your case become small.
At Domestic Violence Attorney, lead attorney David Ruyle and his stellar team stand in the gap for you and help you defend yourself against all manner of domestic violence allegations. We have a strong track record of winning cases just like yours in San Diego County and beyond - and we will know how to build you a solid defense.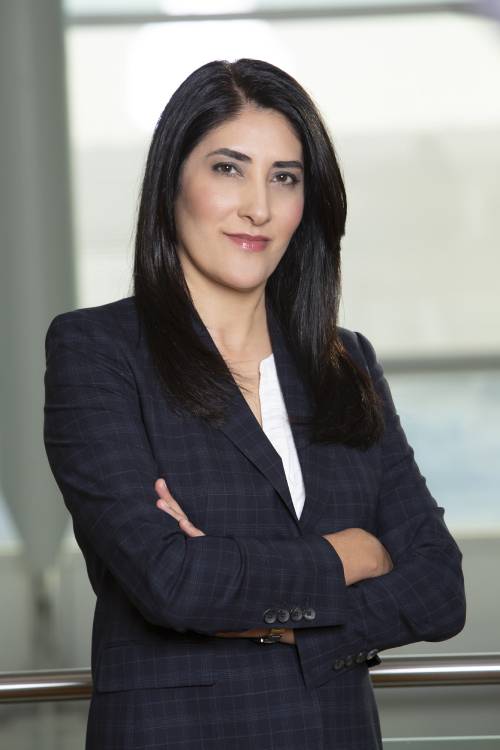 Ninaz Saffari
If you're looking at years or even decades in prison because of a sex-crimes prosecution, there is simply no better defense lawyer than Ninaz Saffari in the entire state. Since March 2005, when she was first admitted to the California Bar, Ninaz's practice has largely focused on defending her clients against almost every imaginable type of sex charge – from misdemeanor sexual battery all the way to forcible rape of a minor with a potential life sentence.
Ninaz first began fighting sex-crime prosecutions when she started working as a Deputy P.D. at the Los Angeles County Public Defender's Office. She later learned to investigate a sex crimes case the way detectives should do, and, when appropriate, to aggressively push it towards trial. Indeed, thus far she has taken more than sixty (60) cases all the way through trial, and has defended more than two thousand individuals.
After more than 16 years of criminal law experience with an outstanding track record, Ninaz regularly gives advice to less experienced attorneys on the finer points of California sex crimes law, as well as defense and trial strategies. She has also appeared numerous times on network TV as an expert, including on CNN, ABC, CBS, Fox News, and MSNBC.
Although she has two offices in L.A., Ninaz is able and willing to travel anywhere in California to fight on behalf of her clients, and occasionally works with other attorneys as co-counsel. She particularly excels at fighting so-called "slam-dunk" cases which appear unwinnable.
Ninaz's other specialty is handling "Pre-File" sex crimes cases, where, either before or even shortly after charges are filed, she works tirelessly to convince the investigating detective to forego referring the matter to the DA's Office; or, if it's already been referred, to convince the prosecutor to reject it.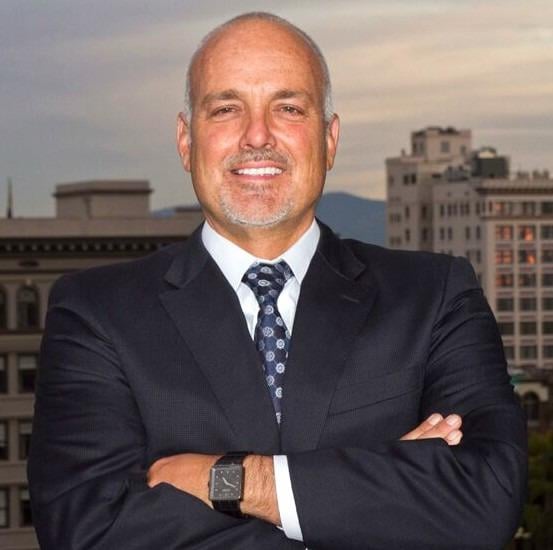 Thomas Matthews - Attorney of Counsel
Thomas Matthews is a well-respected trial attorney who has handled over a thousand cases throughout his 26 years of experience. Mr. Matthews, a firm believer in integrity and empathy, is a problem solver who will do everything in his power to help his clients get a second chance and preserve their freedom. Due to his exceptional trial and criminal defense skills, Mr. Matthews has recently been recognized as one of the Top 100 Trial Lawyers. As a testament to his service, Mr. Matthews has earned hundreds of five-star reviews in addition to receiving endorsements from many reputable organizations and clients. Many of Mr. Matthews cases are dropped as a result of his unique defense strategies and enduring commitment.
After experiencing what he thought to be a severe case of injustice involving a close member of his family, Mr. Matthews gathered the inspiration to become a lawyer. Thomas Matthews earned his law degree from California Western School of Law after graduating from Stockton University in New Jersey. Mr. Matthews began his own law practice after passing the bar exam on the first attempt. Over 26 years, Thomas has become well respected by judges and his peers, resulting in an A-plus rating from the Better Business Bureau and 5-star ratings from Avvo, Google, and Yelp.
Mr. Matthews is licensed to practice before all state courts of California, including the United States Court of Appeal for the Third Circuit, the United States District Court for both the Central and Southern California Districts, and the United States Supreme Court. He is a member of the National Trial Lawyers Association, Consumer Attorneys of California, the Criminal Defense Bar Association, and the Criminal Justice Act Panel for the United States District Court.
Thomas Matthews has handled many various cases, some of which include multiple international narcotics trafficking and money laundering cases from Arizona, California, Kansas, Nevada, New Jersey, Texas, and Washington DC. His experience handling Federal Crimes, Felony Crimes, and Misdemeanors is what will help you win your case.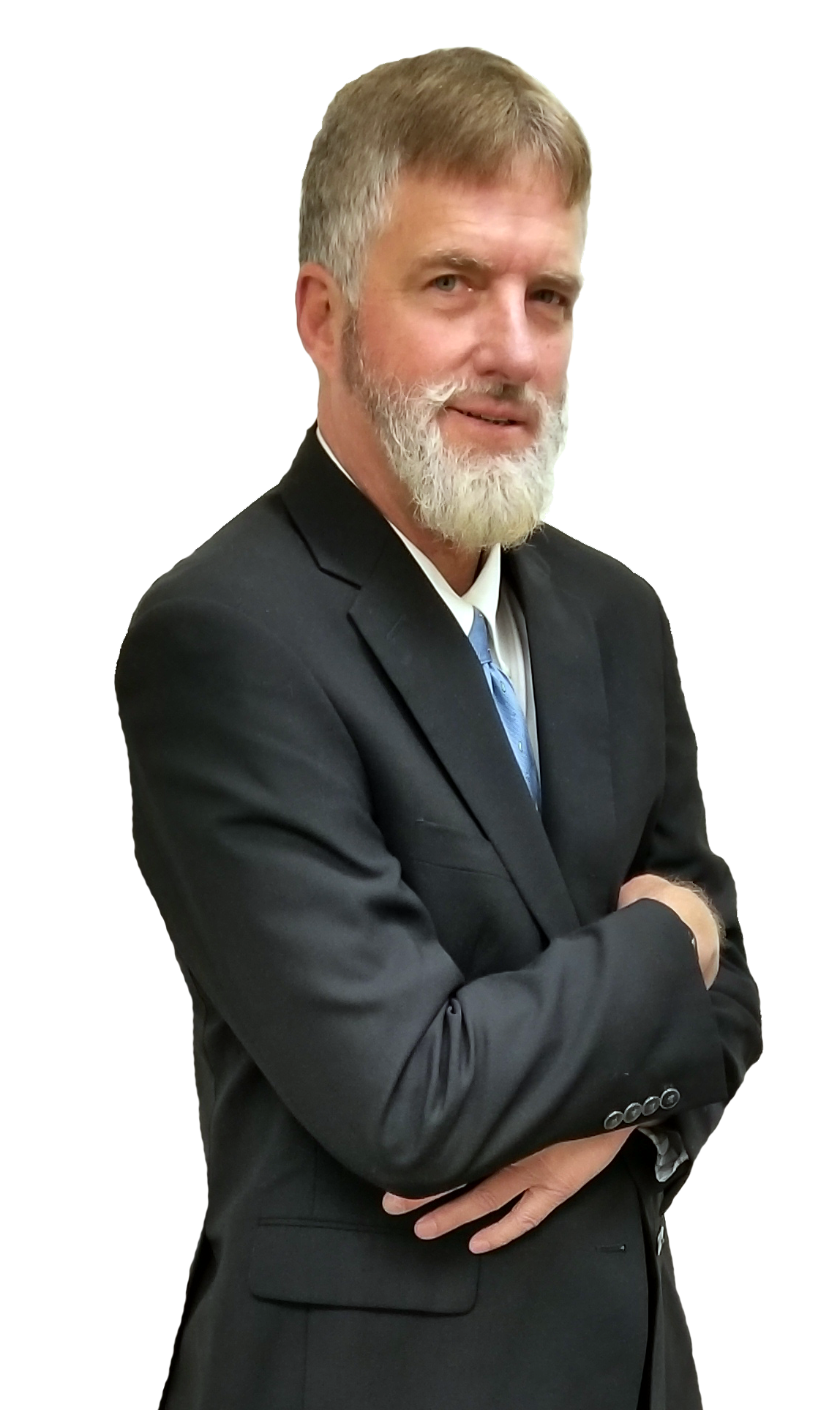 S.A. SUE, J.S.D.
Samuel Sue joins our prestigious team as the Senior Attorney of Counsel. With more than 20 years of experience Mr. Sue plays a vital role in the initial case development stage. Meeting with the clients early on and providing sound legal advice and case strategy diagnosis, Mr. Sue is a direct link to the criminal defense team.
During the consultation I will carefully work with our entire team in assuring that the prospective client has a case that we can accept and help the client obtain the best possible outcome. Combining a force of former California police officers and former California detectives, I am the first step in providing our award winning client satisfaction and giving clients that piece of mind they are looking for. Taking the time to listen to each client's individual case and present the case to our Supervising attorney
My value to the Defense team is through my role as the attorney who gathers the information to win the case, working with the client, law enforcement agencies,and private investigators to get all the valuable information to use in the case, and then helping form a winning strategy that will lead to success for the client in the criminal process.
It is vital to have all the facts and data necessary to perfect a strategy that will lead to a resolution that achieves success for the client, and our clients can be assured that I will do everything that can be done on their behalf.
We are a client centered firm that is willing to invest the time and energy to make sure our clients prevail, and prevailing depends on having all the information and on having the perfect strategy.
As an addition, I canalso use my 20 years experience working as an immigration attorney to partner with our other criminal defense team in the office to particularly assist those non-citizen clients who face the severe consequences of any criminal charges.
I Graduated from Wake Forest University and American University with a Masters in International Affairs with an emphasis in Latin Studies before graduating from Thomas Jefferson Law School in San Diego. Dr. Sue is licensed to practice law in California, Nevada, and North Carolina. After law school, Mr. Sue received a Masters of Law in International Tax and returned to Thomas Jefferson Law School to teach international issues and worked in the private sector with one of San Diego's finest trust & estate law firms. While working, he completed a PhD in International Tax and Finance with a published dissertation. He has provided financial and estate planning direction to various corporations and families, establishing policies to secure assets and maximize investments. He's helped companies and immigrants from many countries get authorized for operations and employment in the U.S., including permanent residence and citizenship for individuals. He is a member of the American Immigration Lawyers Association. He is a licensed investment advisor and takes care of his clients with a personal touch that's invaluable.
I have extensive, valuable experience working for many types of clients in all areas of the law, as well as advanced degrees in the law. All this learning and experience will be expended daily for our clients at our Defense firm.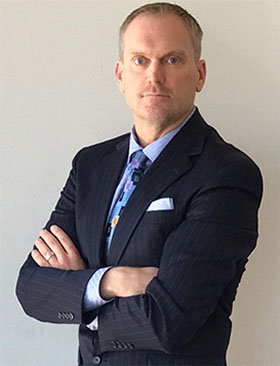 Thomas Beck
Thomas Beck is the Senior Executive and Director of Client Operations at the Domestic Violence Attorney Law Firm. He has almost 20 years spent with one of the most prominent law firms in Arizona under his belt, and brings a dedication to excellence and hard work to our firm. He is responsible for conducting professional consultations for criminal defense and DUI cases.
Mr. Beck takes pride in making absolutely certain that each of our clients is given only the best in customer service. We are available to our clients 24 hours a day, 7 days a week, and it's our commitment to give each of our clients the individual attention they need.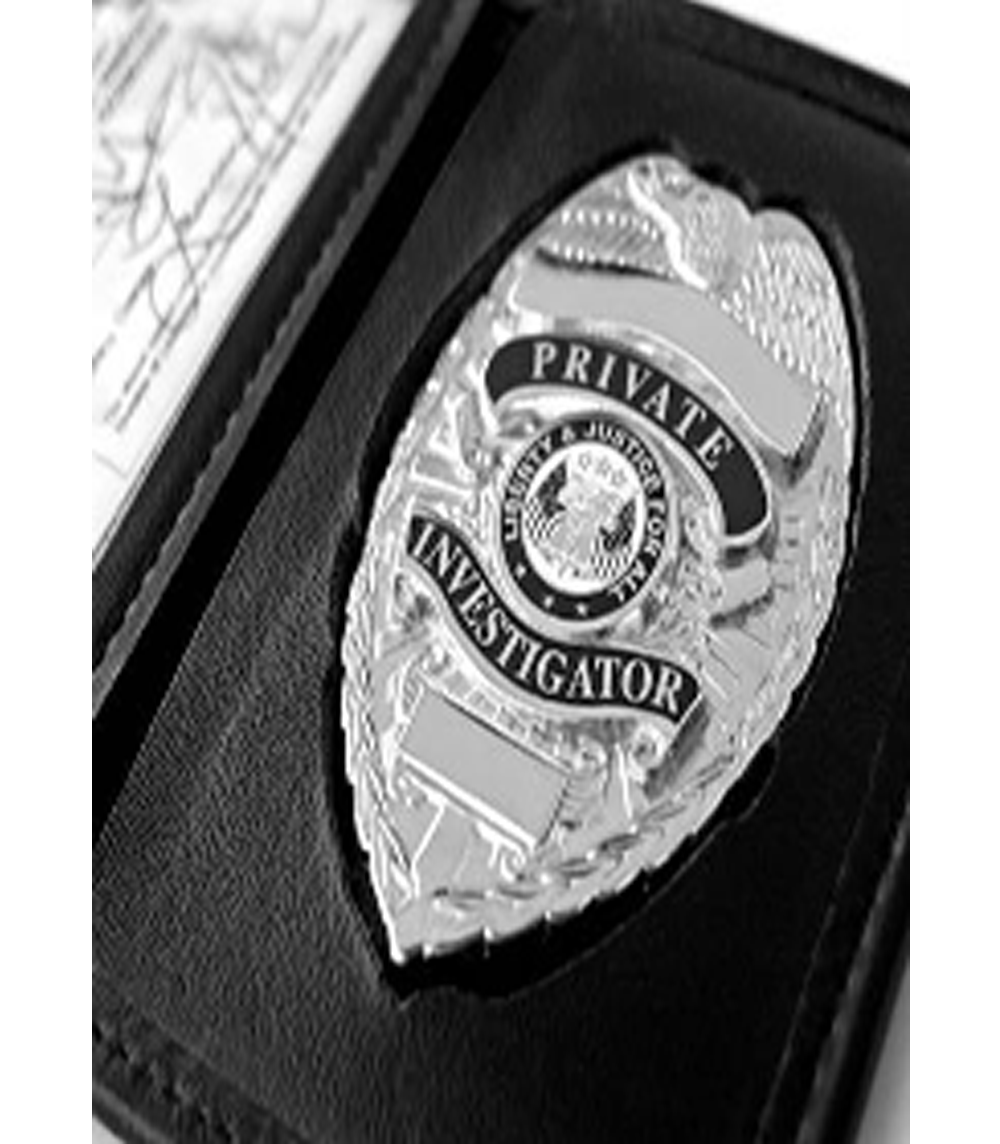 Kevin Roncevich – Lead Investigator
Kevin Roncevich is a US Navy veteran (1997-2001) with multiple awards in his chest for his brave service. While serving honorably in the military, he was deployed on two occasions Onboard US aircraft carrier – the USS Abraham Lincoln – in support of US military operations on the Gulf of Persian and along the Indian Ocean. During the second deployment, the Navy launched sea-to-land cruise missiles (Tomahawk) that targeted two offshore sites. One of the targets was the Bin Laden's Al-Qaeda Afghan training camps. The strike targeted Al-Shifa, a Sudan-based pharmaceutical factory that the US authorities suspected could be manufacturing chemical weapons for the terrorist chief. The operation – Operation Infinite Reach – was ordered by the then US president Bill Clinton in retaliation for the bombing of two US embassies in East African soil (that is, Tanzania and Kenya) by Al-Qaeda affiliated terrorists.
Some of the awards and recognition that Mr. Roncevich bagged while in the honorable service include:
Battle "E" Award
Two(2) Armed Forces Expeditionary Medals
Navy Achievement Medal
Junior Sailor of the Month
Good Conduct Medal
Two(2) Meritorious Unit Commendations
Commendation letter from Rear Admiral, US Navy
Appreciation Letter from Commanding Officer HS-4
Flag Letter of Commendation
Coast Guard Unit Commendation with Operational Distinguishing Device
Two(2) Sea Service Deployment Ribbons
Letter of acknowledgment from Commander HS-4
When Mr. Roncevich left the US Navy, he joined a police training academy where he trained from Nov 2001 to April 2002. His hunger for knowledge and excellence prompted him to work harder at the Hunting Beach-based police academy, outshining his colleagues in their class. His top performance mesmerized the Cypress Police Department. In the year 2002, Mr. Roncevich was absorbed in the city's police department as a police officer. While at the police department, he served as a member for the SWAT team, patrol police officer, training police officer, and a detective.p
Before retiring from the police service, Mr. Roncevich had already completed:
2,000 plus hours of police training.
1000 plus hours in on job training.
100 plus hours in advanced training for police officers.
Duties & Responsibilities in Police Department
Police Patrol Officer– Mr. Roncevich's responsibility involved helping maintain law and order, enforcing criminal and motor vehicle laws, responding to various emergencies as well as promoting better relations in the community. He also helped identify and pursue perpetrators of various criminal acts and other suspects. Mr. Roncevich other duties also included reviewing all incident facts and determine whether there were violations of city regulations or criminal acts committed. Apart from that, Mr. Roncevich also testified in court presenting evidence against criminal and traffic cases. At some point, Mr. Roncevich also had to handle prisoners – preparing and maintaining different prisoner records as well as prisoner status during booking and also through their pre-trial processes.
Police Training Officer – During his stint as a training police officer, Mr. Roncevich trained and also evaluated new police recruits to ensure that they had the requisite job skills and can work independently in a skillful, safe, professional and efficient manner. The police recruit officers were assessed based on how they performed, how well they understood the intricacies of the city, report writing, federal laws, state laws, officer safety, overall conduct and anything that's related to their job.
SWAT Team Member – As a devoted SWAT officer, Mr. Roncevich's responsibility included responding to "callouts". The "callouts" are necessary especially where the safety of police officers is threatened; there is a hostage situation, cases of large crowd outbursts or riots, perimeter security and counter-terrorism efforts. On top of responding to "callouts", his job also involved executing high-risk arrest warrants or searches. His main assignment in the team was breaching through targeted structures to give the SWAT team access to buildings or structures.
Detective/Criminal Investigation – Mr. Roncevich worked for four years investigating criminal offenses. While at the job, he investigated fraud cases (that included credit card fraud, access card fraud, identity theft, etc.), and other crimes related to property (like; break-ins, vandalism, and burglary). Mr. Roncevich also investigated cases of assault, domestic violence, homicide, and robbery.
Besides investigating all crimes, he also coordinated with lab teams that processed criminal evidence, maintained knowledge of all requirements and monitored the conditions of witnesses and victims. The job also involved giving witnesses and victims all the required documents and statements before proceeding to court. Also, he wrote search warrants, and worked directly with the city's district attorney, making it much easier to review warrants before proceeding to the judge for further review and signing.
As a detective, Mr. Roncevich spent hours conducting undercover and static surveillance operations that were targeted at nabbing individuals suspected of homicides and ferrying narcotics. The static surveillance helped survey the search locations before the search team was dispatched to execute the search mission. He would also supervise a team of detectives that often went beyond the confines of law enforcement including Federal Bureau of Investigations, Department of Justice, Secret Service, and more, especially where there were complex cases at stake.
Awards & Achievements
Gold Distinguished Service Medal – Conferred for the bravery he displayed during a gunfight with a person suspected of armed robbery.
Recognition letter for a "planned approach" that barred escape and led to the arrest of several vandalism suspects.
Came up with a form (christened "department-wide") that is still used when officers are investigating suspects operating under the influence of, or ferrying narcotics.
A recognition letter for executing a daring pursuit of a bank robbery that resulted in an arrest.
Formal acknowledgment for nabbing a drug suspect who escaped from the police.
A recognition letter after successfully investigating a case involving high profile individuals (Awarded by Orange County District Attorney's Office).
A recognition letter for offering a confidential informant referral that resulted in a search warrant service
A recognition letter regarding an intricate case that involved theft of industrial equipment (American Rental)
A recognition letter for arresting suspects who fled from police officers (Awarded by Los Alamitos Chief of Police).
A recognition letter for dedication and commendable team effort for helping in the search for a robbery suspect (Cypress Chief of Police).
Advanced Officer Training Undertaken
Investigating cases of elder abuse – Sheriff's Department, Orange County
Investigating sexual assault/child Abuse – Sheriff's Department, Riverside County
Handling courtroom testimony – Sheriffs' Department, Riverside County
Conducting proper criminal investigations – Sheriff's Department, Riverside County
Conducting proper homicide investigations – Sheriff's Department, Orange County
Instructions for search warrants – Sheriff's Department, San Bernardino County
Advanced suspect interrogations and interview – Sheriff's Department, Riverside County
QUICKCHECK certification – a narcotic identification kit
Vehicle theft investigations – Sheriff's Department, Orange County
Collection of DNA evidence – City of Cypress
Investigating identity theft – San Diego Regional Training Center
Responding to emergency incidents(terrorism) – Sheriff's Department, Orange County
Certification in identification of fake DVDs
Certified in alcohol sensor and detection devices – Sheriff's Department, Orange County
Recognizing drug abuse – California Narcotic Officer Association
Lawful interception cellular telephone and electronic digital pager – Department of Justice, State of California
Mr. Roncevich started a private security firm after retiring from police service in the year 2013. The new job involved drafting a business plan to take care of service or product description as well as modalities of financing the new business.
Other Mr. Roncevich's duties included but not limited to reviewing the businesses balance sheets (that is financial and sales reports), and then looking at how the results compared with the short-term and long-term set goals.
As the business' vice-president/owner, Mr.Roncevich other responsibilities included identifying problems, scouting for workable solutions, making decisions and conducting quantitative techniques whose results would be used to improve product quality and also streamline production processes.
Here are Mr. Roncevich achievements and those of the security company:
Personal Achievements
Mr. Roncevich is accountable for successfully steering the operations of the company which resulted in revenue growth from $0 to $4 million plus over three years' period.
Oversaw the process of sourcing, purchasing, and maintaining the company's fleet of patrol vehicles.
Company Achievements
The security company was named as one of the Orange County's fastest growing SME (Orange County Business Journal).
Offered a certificate as a recognition for the company's service to the community (San Jacinto School District).
Mr. Roncevich later on (in 2015), started an investigations company and took up a new role of a private investigator, working on both Civil and Criminal defense investigations. Mr. Roncevich also handled insurance fraud, provided expert witness and also executed AOE/COE investigations.
Mr. Roncevich, despite running on a tight schedule, also carved out some time to scale academic ladders especially with regard to advancing professional skills and also obtaining professional licenses like;
Private investigator – Bureau of Security and Investigative Services
Certificate of completion – A program offering officers pre-licensing education.
Guard card – Bureau of Security and Investigative Services.
Certificate for basic peace officer standards and training
Certificate for intermediate peace officer standards and training
55 plus General Education units – Golden West College, Cypress College, and Coastline Community College.
Private patrol operator – Bureau of Security and Investigative Services
Advanced Peace Officer Standards and Training certificate
Who We Are and Why We Exist
Domestic Violence Attorney is headed up by attorney Joshua Baskin and is staffed by only the most dedicated attorneys and supporting staff with extensive experience in the domestic violence crimes defense practice area. We have the legal expertise, resources, and grit and determination it takes to consistently win the best possible outcomes for our clients, be that a dismissal, an acquittal, or a favorable plea deal with a reduced charge and/or sentence.
The reason for the existence of our law firm is all about you and others like you. Especially in regard to domestic violence crimes, false and exaggerated allegations are exceedingly common, and yet, once accused, it can be very difficult to defend yourself on your own. Using an over-busy and under-paid, less experienced public defendant rarely works out well. And using a law firm that does not specialize in domestic violence defense may get you second-best results. Our vision at Domestic Violence Attorney is to be that top-tier option that gets you the absolute best possible legal defense and representation that you deserve.
Going up against an aggressive, experienced prosecutor requires a lawyer with full knowledge of both the details of California domestic violence laws and of local, San Diego court processes. We are that law firm. We know how to effectively fight for your rights and for your future, from day one and step by step from the beginning to the conclusion of your case.
10 Reasons to Choose Domestic Violence Attorney
There's no lack of law firms willing to handle your domestic violence case in San Diego, but not all such law firms are created equal. The truth is, there are many inadequate or even disreputable firms out there, and many more that don't have a very impressive history of winning the cases they take on. We're different.
Here are the top 10 reasons why you should choose us over our competition:
Legal Expertise First and foremost, Domestic Violence Attorneys stands out among the crowd for its decades of combined experience and extensive, detailed knowledge of all sections of the state penal code relevant to domestic violence cases. Our expertise is both deep and broad. That is, we have high-level skills in dealing with all types of domestic violence defense cases across the board.
Focused on This Practice Area Unlike many other firms that simply do DV defense as a kind of "add on" service, with Domestic Violence Attorney, it's what we are all about. We focus on these types of cases day in and day out and have done so for many, many years. There's just no substitute for that kind of experience.
Local Knowledge We are local to San Diego and have deeply seated community ties. We are not only familiar with state laws on domestic violence and "what's usually the case most places," but we have detailed local knowledge of San Diego County courtroom procedures, local laws, local jail rules, and more.
Personal Attention Some firms are, unfortunately, what in the industry we refer to as "law mills." That means they take on far more cases than they ever plan on handling themselves and then farm them out to less experienced lawyers in other firms for a "finder's fee." Let us be clear - we never do that. Period. We personally handle each and every case and pair you with a lawyer deeply experienced in all relevant practice areas.
Customized Defense Strategies We do not do "cookie cutter" defenses, but we build each defense strategy from the ground up. We customize it to the exact needs and details of the individual case to put you in the best possible position legally.
High Work Ethic We work diligently on every case we take on. We take the time to do the legal research and investigate the details of each individual case. We work to find evidence and witnesses in your favor and to secure you "expert witnesses" where that can help. We don't just coast through the process and hope for the best, but work hard to secure the best possible outcome.
Sterling Customer Service. We put a high premium on excellence in customer service. We treat you with respect and professionalism and are always happy to answer your questions and address all of your concerns in a helpful, friendly manner.
Good Communication We never keep you in the dark about how your case is progressing. We update you as soon as we know and always keep our lines of communication open to you.
We Never Give Up No case too big, no case too small - and we never, never, never, never, never give up! The stakes are just too high, so we fight for your future with dogged determination and undying tenacity.
24/7 Availability & Free Initial Consultation We keep our phones open to take your call 24/7/365. And we are confident enough that you will be impressed with our services that we do not hesitate to give you a 100% free initial legal consultation.