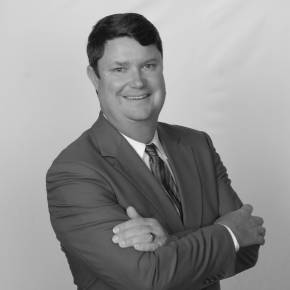 David Ruyle - Lead Attorney
Hae you been accused of a domestic violence crime in San Diego or elsewhere in Southern California? Or do you suspect you may soon have such a charge filed against you? Where do you turn? The feeling of vulnerability can be overwhelming, and if you fail to get the help of an experienced domestic violence defense lawyer, your chances of winning your case become small.
At Domestic Violence Attorney, lead attorney David Ruyle and his stellar team stand in the gap for you and help you defend yourself against all manner of domestic violence allegations. We have a strong track record of winning cases just like yours in San Diego County and beyond - and we will know how to build you a solid defense.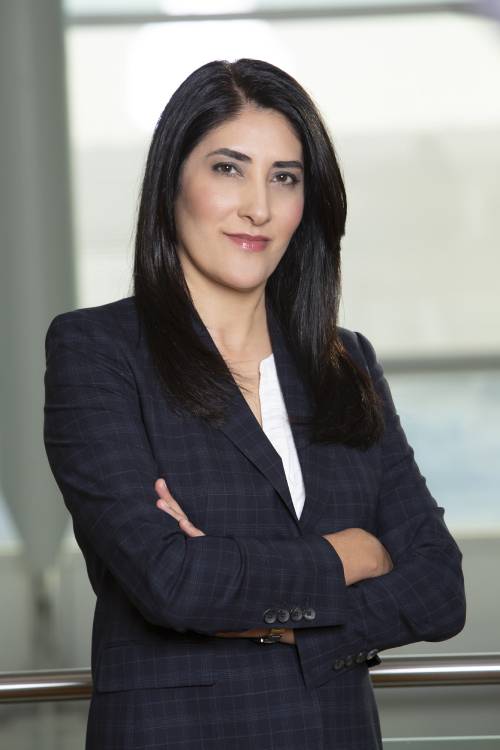 Ninaz Saffari
If you're looking at years or even decades in prison because of a sex-crimes prosecution, there is simply no better defense lawyer than Ninaz Saffari in the entire state. Since March 2005, when she was first admitted to the California Bar, Ninaz's practice has largely focused on defending her clients against almost every imaginable type of sex charge – from misdemeanor sexual battery all the way to forcible rape of a minor with a potential life sentence.
Ninaz first began fighting sex-crime prosecutions when she started working as a Deputy P.D. at the Los Angeles County Public Defender's Office. She later learned to investigate a sex crimes case the way detectives should do, and, when appropriate, to aggressively push it towards trial. Indeed, thus far she has taken more than sixty (60) cases all the way through trial, and has defended more than two thousand individuals.
After more than 16 years of criminal law experience with an outstanding track record, Ninaz regularly gives advice to less experienced attorneys on the finer points of California sex crimes law, as well as defense and trial strategies. She has also appeared numerous times on network TV as an expert, including on CNN, ABC, CBS, Fox News, and MSNBC.
Although she has two offices in L.A., Ninaz is able and willing to travel anywhere in California to fight on behalf of her clients, and occasionally works with other attorneys as co-counsel. She particularly excels at fighting so-called "slam-dunk" cases which appear unwinnable.
Ninaz's other specialty is handling "Pre-File" sex crimes cases, where, either before or even shortly after charges are filed, she works tirelessly to convince the investigating detective to forego referring the matter to the DA's Office; or, if it's already been referred, to convince the prosecutor to reject it.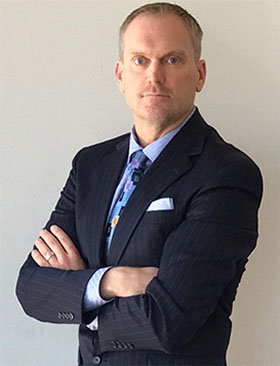 Thomas Beck
Thomas Beck is the Senior Executive and Director of Client Operations at the Domestic Violence Attorney Law Firm. He has almost 20 years spent with one of the most prominent law firms in Arizona under his belt, and brings a dedication to excellence and hard work to our firm. He is responsible for conducting professional consultations for criminal defense and DUI cases.
Mr. Beck takes pride in making absolutely certain that each of our clients is given only the best in customer service. We are available to our clients 24 hours a day, 7 days a week, and it's our commitment to give each of our clients the individual attention they need.
Who We Are and Why We Exist
Domestic Violence Attorney is headed up by attorney David Ruyle and is staffed by only the most dedicated attorneys and supporting staff with extensive experience in the domestic violence crimes defense practice area. We have the legal expertise, resources, and grit and determination it takes to consistently win the best possible outcomes for our clients, be that a dismissal, an acquittal, or a favorable plea deal with a reduced charge and/or sentence.
The reason for the existence of our law firm is all about you and others like you. Especially in regard to domestic violence crimes, false and exaggerated allegations are exceedingly common, and yet, once accused, it can be very difficult to defend yourself on your own. Using an over-busy and under-paid, less experienced public defendant rarely works out well. And using a law firm that does not specialize in domestic violence defense may get you second-best results. Our vision at Domestic Violence Attorney is to be that top-tier option that gets you the absolute best possible legal defense and representation that you deserve.
Going up against an aggressive, experienced prosecutor requires a lawyer with full knowledge of both the details of California domestic violence laws and of local, San Diego court processes. We are that law firm. We know how to effectively fight for your rights and for your future, from day one and step by step from the beginning to the conclusion of your case.
10 Reasons to Choose Domestic Violence Attorney
There's no lack of law firms willing to handle your domestic violence case in San Diego, but not all such law firms are created equal. The truth is, there are many inadequate or even disreputable firms out there, and many more that don't have a very impressive history of winning the cases they take on. We're different.
Here are the top 10 reasons why you should choose us over our competition:
Legal Expertise First and foremost, Domestic Violence Attorneys stands out among the crowd for its decades of combined experience and extensive, detailed knowledge of all sections of the state penal code relevant to domestic violence cases. Our expertise is both deep and broad. That is, we have high-level skills in dealing with all types of domestic violence defense cases across the board.
Focused on This Practice Area Unlike many other firms that simply do DV defense as a kind of "add on" service, with Domestic Violence Attorney, it's what we are all about. We focus on these types of cases day in and day out and have done so for many, many years. There's just no substitute for that kind of experience.
Local Knowledge We are local to San Diego and have deeply seated community ties. We are not only familiar with state laws on domestic violence and "what's usually the case most places," but we have detailed local knowledge of San Diego County courtroom procedures, local laws, local jail rules, and more.
Personal Attention Some firms are, unfortunately, what in the industry we refer to as "law mills." That means they take on far more cases than they ever plan on handling themselves and then farm them out to less experienced lawyers in other firms for a "finder's fee." Let us be clear - we never do that. Period. We personally handle each and every case and pair you with a lawyer deeply experienced in all relevant practice areas.
Customized Defense Strategies We do not do "cookie cutter" defenses, but we build each defense strategy from the ground up. We customize it to the exact needs and details of the individual case to put you in the best possible position legally.
High Work Ethic We work diligently on every case we take on. We take the time to do the legal research and investigate the details of each individual case. We work to find evidence and witnesses in your favor and to secure you "expert witnesses" where that can help. We don't just coast through the process and hope for the best, but work hard to secure the best possible outcome.
Sterling Customer Service. We put a high premium on excellence in customer service. We treat you with respect and professionalism and are always happy to answer your questions and address all of your concerns in a helpful, friendly manner.
Good Communication We never keep you in the dark about how your case is progressing. We update you as soon as we know and always keep our lines of communication open to you.
We Never Give Up No case too big, no case too small - and we never, never, never, never, never give up! The stakes are just too high, so we fight for your future with dogged determination and undying tenacity.
24/7 Availability & Free Initial Consultation We keep our phones open to take your call 24/7/365. And we are confident enough that you will be impressed with our services that we do not hesitate to give you a 100% free initial legal consultation.